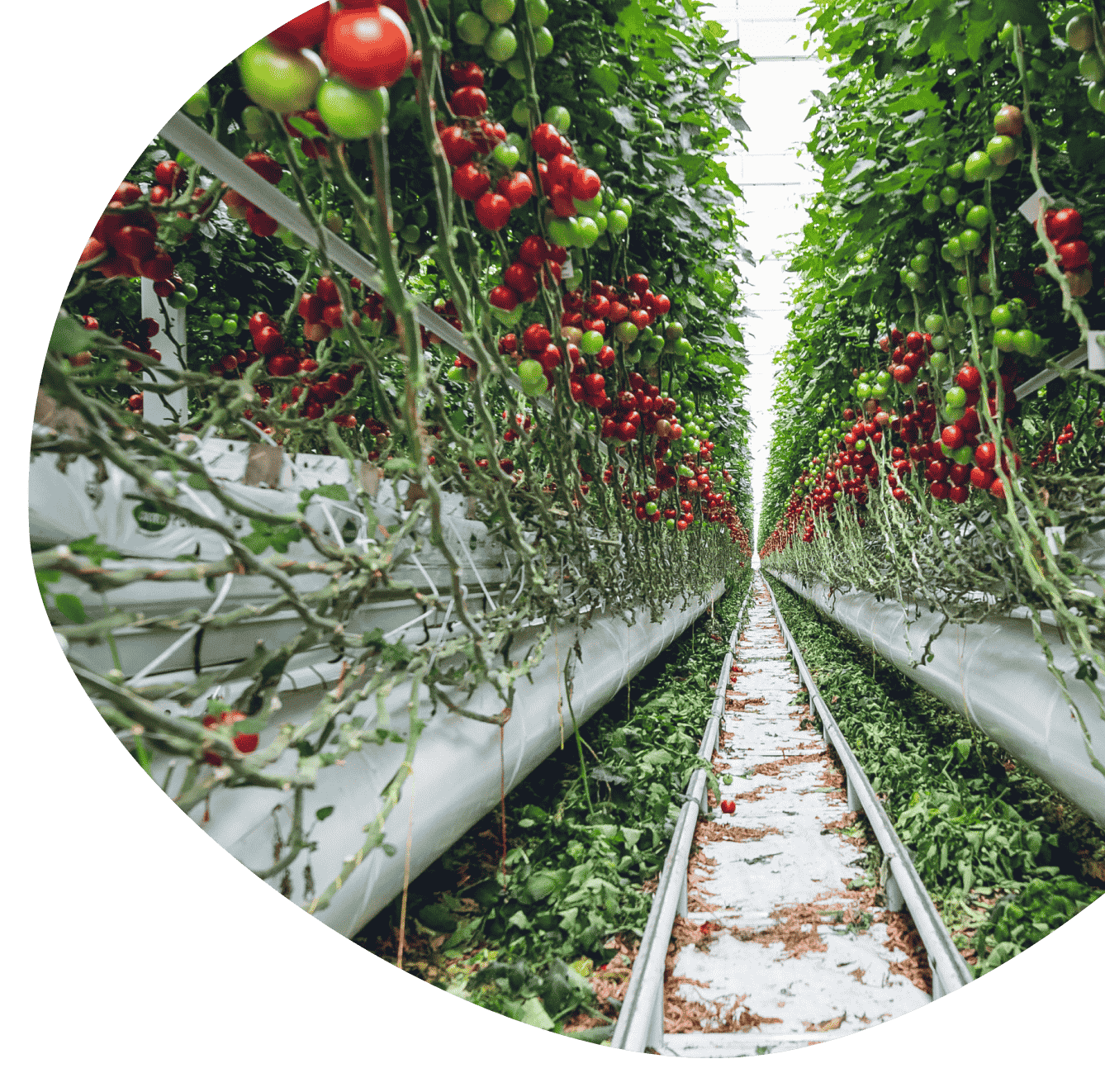 Who We Are
The Consumer Goods Council of South Africa (CGCSA) is an industry association representing over 9 000 member companies in the Consumer Goods, Retail and Services sectors, which is one of the largest employers in South Africa. At the core of CGCSA's purpose is our vision to become the leading Consumer Goods industry platform for advocacy, collaboration and best practice in South Africa and across Africa.
In an ever-changing environment that is increasingly impacted by regulatory requirements, risk management capabilities and the pursuit of standardised operational solutions that enable members to trade better, CGCSA is uniquely placed to give members confidence in value chain transparency. We offer global standards that enable organisations to identify, capture and share information smoothly; expertise in food labelling, food safety and food waste best practice; sustainability & regulatory advisory as well as crime risk management and skills development and training, making us able to support, advocate for and advise organisations in the Retail and Manufacturing sectors at every stage of the value chain, from farm to fork.
Integrity.
Excellence.
Accountability.
---
We help members trade better and build sustainable business through;
Advocacy, lobbying, engagement and collaboration on non-competitive industry matters;
Sharing best practice standards;
Focused regulatory and advisory services;
Providing access to our hub of valuable industry insights and;
Ensuring alignment with global Sustainable Development Goals and the National Development Plan.
Through the years the directors rotated and had representation from many companies including AVI, Unilever, Oceana Brands, Rainbow Chicken, Tiger Brands, ABI, Amka, Pamodzi, Parmalat and many others.
In 2005 the Amavuso early warning system, that sends out instant SMS alerts to all stakeholders about high-level crimes occurring in the area, was added to the then Crime Prevention Programme. The name Amavuso has since changed to "Word Wakker Vukani". In 2006 the Food Safety Initiative was added as a division of CGCSA under the leadership of Dr. Lucia Anelich. The staff complement grew and was 47 on 28 February 2007.
In June 2008 the CEO, August Iwanskí, resigned and Michael Broughton (head of the Crime Prevention Programme) took over as acting CEO. On June3 1st, 2009 Mncani Mthunzi from the Black Management Forum (BMF) was appointed as CEO.
After June 2008, CGCSA went through a rationalisation phase where its strategy was revisited and operations and systems streamlined. The Product Data Catalogue (PDC) has been integrated with GS1 to operate as a single division of CGCSA.
During 2010, CGCSA moved from block B to the more spacious current block D in Hurlingham Office Park. In November 2010, the Product Data Catalogue (PDC) was changed to DATAnet.za where GS1 South Africa teamed up with an international partner named 1 WorldSync. Mncani Mthunzi resigned as CEO and left CGCSA at the end of August 2011. Mapule Ncanywa (General Manager, corporate services) was then appointed as acting CEO. On 1 January 2012 Gwarega Mangozhe joined CGCSA as the new CEO, from Internatio Mueller Chemicals Distribution (IMCD) South Africa.
During March 2013, the Consumer Goods and Services Ombudsman was launched, where CGCSA was a major role player in the establishment thereof.
Statutory Board Members
---
Gareth Ackerman
Co-Chairman, Chairman, Pick n Pay Stores Ltd
Johann Vorster
Co-Chairman, Chief Executive Officer, Clover
Zinhle Tyikwe
Chief Executive Officer, CGCSA
| | |
| --- | --- |
| Adriaan Heyl | Chief Executive Officer, PepsiCo Inc. Sub Saharan Africa |
| André Joubert | British American Tobacco South Africa |
| André Van Aswegen (Alternate) | Executive to Chief Executive Office, Shoprite |
| Antonio Da Fonseca | Chairperson, OBC Group |
| Bertina Engelbrecht | Chief Executive Officer, Clicks Group |
| Chundran Pillay (Alternate) | Head of Trade, Woolworths Food SA |
| Chichi Maponya | Chief Executive Officer, Maponya Group |
| Darren Hele | Chief Executive Officer, Famous Brands |
| David North | Chief Transformation Officer, Pick n Pay Stores Ltd |
| Douglas Smollan | Chairman, Smollan Holdings |
| Grattan Kirk | Chief Executive Officer, Exclusive Books |
| Gwarega Mangozhe (Alternate) | Group Head of Corporate Affairs, Clicks Group |
| Helen McDougall | General Manager, Mars Multisales Southern Africa |
| Justin Apsey | Managing Director & Executive Vice President Southern Africa, Unilever |
| | |
| --- | --- |
| Luigi Ferrini | Chief Customer Officer, Tiger Brands |
| Luisa Ortega Burgos | President of Africa Operating Unit, Coca Cola Africa |
| Nicole Roos | Managing Director and Chairperson at Nestlé Eastern and Southern Africa Region, Nestlé (South Africa) |
| Nizam Kalla | Managing Director, Amka Products |
| Noel Doyle | Chief Executive Officer, Tiger Brands |
| Pierre Schoenegge | Chief Executive Officer, Red Bull |
| Pieter Engelbrecht | Chief Executive Officer, Shoprite Holdings Ltd |
| Pieter Spies | Chief Executive Officer, The Beverage Company |
| Riaz Gani | Chief Executive Officer, Kit Kat Group |
| Russell Behrens | Financial Executive, Tiger Brands |
| Serge Sacre | Chief Executive Officer, L'Oréal |
| Zyda Rylands | Managing Director, Woolworths Food SA |
The Audit & Risk Committee
The Audit and Risk Committee of the Board consists of 3 non-executive directors, Mr G Kirk, Mr J Aspey and it is chaired by Mr R Behrens. The committee is appointed and performs its function as set out in section 94 (7)(f) of the Companies Act, 2008 and its terms of reference.
The purpose of the Committee is to assist the Board in discharging its duties relating to the safeguarding of assets; risk evaluation and risk management; the operation of adequate financial and administrative systems including internal control; accurate reporting to members and other stakeholders and provision of financial statements in compliance with all applicable legal requirements and accounting standards; and compliance with relevant laws, regulations and procedures.
HR & Nominations Committee
The HR and Nominations Committee of the Board consist of three (3) non-executive directors of the Board, chaired by Mr D Smollan. The role of this committee is to consider and advise the Board on the Company's general framework on remuneration of employees of the Company, as well as matters relating to performance and human resources aspects of the business generally. The Committee is also responsible for the nomination for the non-executive directors to serve on the Board.
BEE Status
The CGCSA fully supports national efforts to economically transform the country. It is therefore fully compliant with relevant BEE legislation which it believes is not only a legal requirement, but also a social imperative that our members also embrace and support. To get our BEE status, please email our Service Desk at services@cgcsa.co.za or contact your CGCSA Key Account Manager
Management
---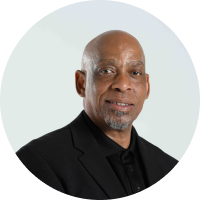 Abraham Nelson
Executive, Consumer Goods Risk Initiative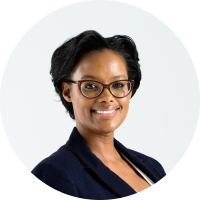 Anthea Tshuma
Executive, HR & Training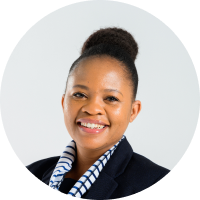 Matlou Setati
Executive, Food Safety & Sustainability Initiative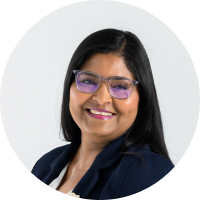 Michele Francis Padayachee
Executive, Global Standards & Solutions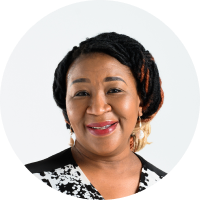 Neo Momodu
Executive, Legal, Regulatory & Stakeholder Engagement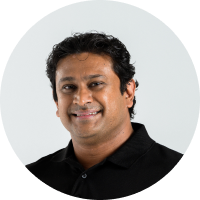 Sudeshan Pillay
Chief Operations Officer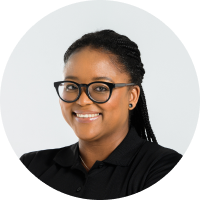 Zinhle Tyikwe
Chief Executive Officer