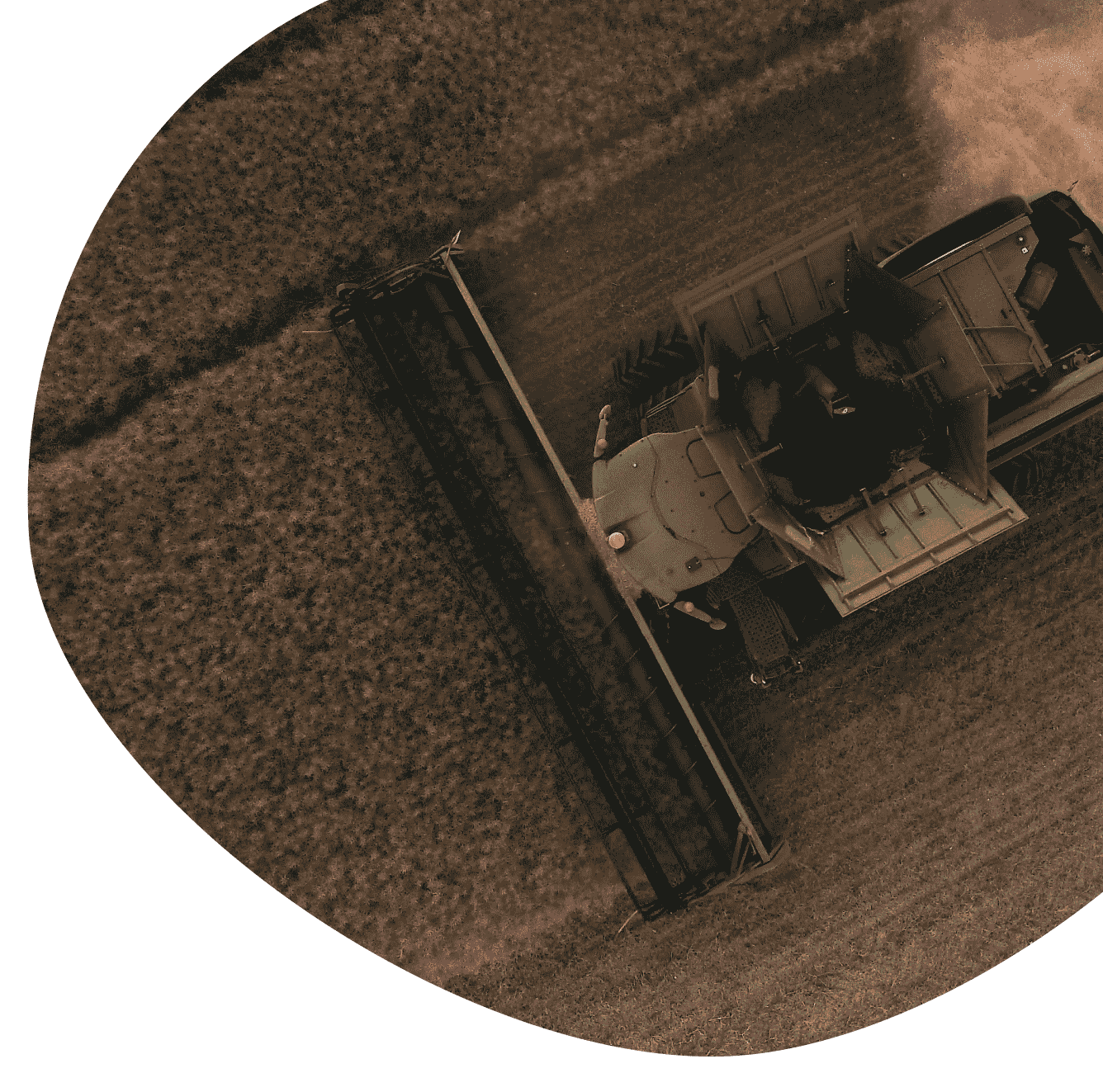 Our Impact
Early Warning System: Wordwakker/Vukani
Wordwakker/Vukani mean 'be awake' - an appropriate name for this ground breaking innovation. It is highly effective in crime prevention, as this is a 24/7 service which sends out an instant alert to all stakeholders about high-level crimes occurring in the vicinity.
If an incident occurs, notify the police, Security Company and emergency services immediately.
Once the scene is secured, report the incident to the Consumer Goods Council on: 086 110 1726 / 083 631 5770
Required Information When Reporting An Incident
Store name and location.
The date and time the incident occurred.
Any further available information such as number of perpetrators, weapons used, vehicle details, unusual behavior etc
Wordwakker/Vukani messages contain specific information on the methods adopted by criminals (modus operandi), especially with regard to incidents such as armed robberies, burglaries, hijackings and cash-in-transit heists. Other warning messages can include details about suspicious vehicles or individuals. Classified info is also sent out based on tip-off information from reliable/verified sources
Who Are The Recipients?
With the Wordwakker/Vukani system, messages can be sent to targeted recipients in specific geographic areas, making it more cost-effective. Messages can also be incident and/or company specific, and you can choose to receive only messages that you consider to be a priority. Current recipients include retail representatives, CEOs and managers of member and industry stakeholders, as well as the SAPS.
To receive SMSes or to register managers to receive SMSs send a request to crime@cgcsa.co.za or call 086 110 1726
Anit-Illicit Trade Desk (AITD)
---
Background
Illicit trade is one of the biggest threats to economic order and growth in South Africa. This threat affects various industries which includes but is not limited to Alcohol, Cigarettes, pharmaceuticals, food and Apparel. Illicit trade and counterfeiting of goods robs the fiscus of taxes and in so doing impairs the government ability to serve the citizens of South Africa effectively. Counterfeit food also poses a SERIOUS health risk to the consumer as the contents of these products are unknown and not verified.
In efforts to #StopIllicitTrade, we have launched a toll-free hotline which the public can use to anonymously report information related to illicit trade and the counterfeiting of products such as alcohol, cigarettes, food, pharmaceuticals and clothing. The purpose of reporting this information is to assist law enforcement mitigate and addressing the threat.
Dial 0800 014 856 between 8 am to 5 pm, daily and an automated service is available after 5pm on public holidays. Calls to the hotline is free and anonymous. Information shared will be treated in confidence and once verified it will be shared with SAPS and SARS and all other relevant law enforcement agencies for utilisation. #StopIllicitTrade.
Information shared will be dealt with confidentially & once verified will be shared with law enforcement for utilization. You can also Send an Email to REPORTILLICIT@CGCSA.CO.ZA or click here to REPORT anonymously online with any useful information relating to Illicit trade and Counterfeiting.
Jewellery Council Crime Risk Initiative (JCCRI)
---
The jewellery industry has become a target for criminal syndicates. This has necessitated a need for collaboration between the jewellery industry & law enforcement.
The JCCRI acts as a single voice for the industry in liaising with SAPS. And this initiative recognises and accepts the responsibility to play a significant part in fostering and growing social capital.
This initiative is designed to form effective partnerships between retailers, management, and government in order to face the challenge of violent crime. It is further designed to enable the sharing of information and services amongst Jewellery Council members and other role players and stakeholders.
Through this initiative, we build common purpose and structures, and allocate resources through the collective actions of all role players. The initiative seeks to build co–operation and reduce vulnerabilities, to reduce the risks faced by the jewellery fraternity.
The threats faced by the jewellery industry is not limited to violent crime but includes shoplifting, scams, theft & fraud
Shopping Centre Crime Risk Initiative (SCRI)
---
The vision of this initiative is to increase the safety of the Shopping Centre environment through the sharing of information and the implementation of best practices & industry standards.
Key objectives of the initiative:
Reduce vulnerabilities and eliminate opportunities for violent crime
Identify and effectively implement joint preventative measures & initiatives
Establish and implement appropriate governance structure
Improve communication with all stakeholders
Monitor the successes of the initiative through trend Analysis reports
Sharing and optimising non-competitive information
Collaborating with relevant authorities to assist with criminal prosecutions
Developing guidelines for dealing with identified risks
Wordwakker Vukani - Early warning systems
Using information to identify risk and facilitate proactive planning
Crime Incident Information Management System (CiiMs)
---
CiiMs was developed to facilitate collation and analysis of crime incidents in the retail industry. Members have access to CiiMs via a browser-based management system. It is a centralized database which allows the CGCRI to report and store detailed information about incidents of crime and suspicious activities that our members experience.
How does CIIMS work?
CiiMS is a user-friendly, streamlined information driven system. Navigating mostly through drop down options, it ensures clear and precise information gathering.
Member companies can capture incidents directly with the support of the CGCRI incident management team, or incidents can be submitted to crime@cgcsa.co.za. The information is analysed by a team of qualified personnel for purposes of identifying issues as mentioned
What is CIIMS used for?
It is used to capture crime incident information to assist in formulating a systematic approach to dealing with crime incidents
Analysis of the data to identify trends; modus operandi; suspicious activities; suspicious individuals; suspicious vehicles; hotspots and link analysis
This allows our member companies to recognise high risk sites and detect trends across the fast moving consumer goods industry. With current competition laws, we provide an independent platform for companies to exchange non-competitive information in a safe and transparent environment.
What information is required when reporting an incident
Store name and location.
The date and time the incident occurred.
Any further available information such as number of perpetrators, weapons used, vehicle details, unusual behaviour etc.
Employee Reference Site (ERS)
---
ERS
The Employers Reference Site (ERS) - a centralised database that contains factual, non-discriminatory information about employment history - is a great tool for employers. It allows you to check an applicant ́s employment history, and identify previous places of employment they might have left out from their CV. In this way, you can check all of their references, and avoid making employment decisions without having all the information
By virtue of both common law and legislation, an employer is entitled to all the facts about the previous employment of candidates they interview. That is why the CGCRI developed this centralised industry database, promoting safe and secure working environments and advocating the screening of employees. With more than 340 000 records, the system is also a useful tool for identifying workforce movement trends within the FMCG industry.
How does it work?
All CGCRI members have access to the ERS database through a unique username and password, and can easily verify work history within the industry.
An ERS number is issued to all potential employees that have been referenced, and is reflected on the Access Control ID Card. If the work history of the employee is available, the reference number will start with ́P ́, and if not, with ́N ́
Through this initiative, merchandisers and or service providers can only enter member stores with an ID card that has a valid ERS number endorsed by the CGCSA.
Members can order the ID Cards, inform the CGCRI of employee terminations and request access to the ERS system by sending an email to idcards@cgcsa.co.za.
ID cards
The CGCRI ́s mission is to assist retailers by identifying and mitigating the impact of crime within the FMCG industry. In 2004, we identified the need to control merchandiser ́s and service providers' access to stores via the back entrance. So, with the support of retailers and third party service providers, we initiated an ID card access control system to assist with the visible identification of merchandisers and other service providers. We are in the process of digitalizing the system to facilitate a more efficient process.
Gender Based Violence (GBV)
---
Healthy Food Options Industry Initiatives
---
The South African Food and Non-Alcoholic Beverage Industry, coordinated by the CGCSA, has over the past few years been implementing several initiatives that support the manufacture of, and facilitate access to, foods and non-alcoholic beverages that contribute to a healthy diet and lifestyle. In order to achieve this, the CGCSA has established the Healthy Food Options Industry Initiatives (HFOII) Forum for member companies to participate in.
The HFOII Forum, which comprises food and non-alcoholic beverage companies, including food retailers and manufacturers of non-alcoholic beverages, breakfast cereals, snacks, treats, breads, as well as quick service restaurants, developed an action plan with measurable targets for the period 2016-2020. The success of these initiatives was reviewed and it was agreed that the commitments made in 2015 could be extended to allow companies still working on these to continue, as well as for more companies to start work in these areas. The new commitment period is running from 2023 to 2027, in line with the National Strategic Plan for the Prevention and Control of Non-Communicable Diseases, 2022-2027. This programme also includes commitments related to improving employee wellbeing.
Benefits & why you should participate
The Food and Non-Alcoholic Beverage industry has an important role to play in making a valuable contribution to public health, which affects us all as South Africans.
Further to this, participation offers companies the benefit of working alongside fellow Industry members to work collaboratively, in a non-competitive way, to achieve greater positive impact on public health than can be achieved by individual companies. This platform also provides an interface between the industry and other key stakeholders who are working towards the same goals.
To join as a participating member and for more information, please contact fsiservices@cgcsa.co.za


Food Loss And Waste
---
Food loss and waste is a recognised global issue which is also affecting South Africa. An estimated 10.3 million tonnes [1] of food and beverages is wasted per year in South Africa (about a third of the food available), yet 9.34 million people in South African suffer from acute food insecurity [2] and almost 20% of South African households have inadequate access to food [3]. Food and beverage waste also has a significant impact on the environment due to methane gas produced when food spoils, and in addition, resources such as water, labour and energy are wasted, and biodiversity is impacted.
If food and beverage wastage were a country, it would be the third largest greenhouse gas emitting country in the world [4]. This is unsustainable.
The South African Food Loss and Waste Initiative intends to respond to this challenge through a public, collaborative declaration of intent to reduce food and beverage waste and redistribute or enable markets for nutritious surplus food. The Consumer Goods Council of South Africa (CGCSA) and the national Department of Trade, Industry and Competition (the dtic) initiated the dialogues on this subject and together with the Department of Forestry, Fisheries and the Environment (DFFE) have been working with South Africa's food supply chain (from farm to fork), to develop and implement a national Food Loss and Waste Voluntary Agreement.
Should you wish to be a partner in this initiative please contact: flw.initiative@cgcsa.co.za
[1] Oelofse, S.Oelofse, S., Polasi, T., Haywood, L. & Musvoto, C. 2021. Increasing Reliable, Scientific Data and Information on Food Losses and Waste in South Africa. Department of Science & Innovation, and the Council for Scientific and Industrial Research (CSIR).
[2] IPC. 2021. South Africa: Impact of Covid1-19 on Food security. Integrated Food Security Phase Classification.
[3] Statistics South Africa. 2019. The Extent of Food Security in South Africa.
[4] FAO, 2014. Food Wastage Footprint: Full-Cost Accounting, Final Report.
The benefits of becoming a signatory
By working collaboratively with other businesses and stakeholders within South Africa's food and beverage sector, signatories can benefit from collective learning on how to tackle food and beverage waste, be informed by best practice, align and link to South Africa's commitments under SDG 12.3. To find out how your business will benefit, download the signatory benefits below:
Sign up process
Join the growing network of businesses and organisations committed to working together to reduce food loss and waste in South Africa. You can sign up as a core or associate signatory.
Core Signatory: You are a food or drink business involved in the production [including agriculture and fisheries], processing/ manufacturing, grocery wholesale or retail, or a food service or hospitality business in South Africa. Small through to large operations are welcome.
Associate signatory: You work with or provide support to the South African food sector to reduce their food waste e.g. a government department, city or municipality, trade association, NGO or food redistribution charity, food waste solution or waste management providers.
Please select the appropriate signatory form below and have it signed by the CEO. Once signed, email it together with your company logo to the South African Food Loss and Waste Initiative at flw.initiative@cgcsa.co.za. Once your letter of commitment has been received, we'll be in touch regarding the next steps, access to information, joining working groups and public announcements.
Advocacy & Lobbying
---
Current engagements on proposed legislations
The National Health Insurance Bill
The National Minimum Wage
Draft Regulations Relating to the Labelling and advertising of Foodstuffs.
Draft Rates Bill
Draft White Paper on Audio and Audiovisual Media Services and Online Content Safety: A new Vision for South Africa
Tobacco Products Bills
Regulatory submissions
Regulatory Submissions made in 2023:
Draft Amendment in Schedule 6 part 3 of the Customs and Excise Act, 1964
Regulations relating to the quality, grading, packing and marking of tomatoes intended for sale in in the Republic of South Africa
One Stop Boarder Post Bill, 2022
Submissions on the Sector Education and Training Authorities (Setas) Grant Regulations Regarding Monies Received by a Seta and Related Matters
Agricultural Products Standard Amendments Bill
Extended Producer Responsibility, 2020 (Draft Amendments)
Proposed Employment Equity Sectoral Targets For The Sector: Accommodation And Food Services Activities; Retail and Wholesale and Manufacturing.
Draft Amendments to the Regulations Relating to the Grading, Packing and Marking of Maize destined for sale in the Republic of South Africa
Foundation
---
About the Foundation
The Consumer Goods Council of South Africa Foundation (The Foundation) was established in 2022 by the Consumer Goods Council of South Africa (CGCSA) as a not for- profit Public Benefit Organisation (PBO). The Foundation primarily exists to ensure collaboration amongst multi- stakeholders that collectively focus on driving a private-public partnership for economic development and improvements in South Africa through projects that support the South African National Development Plan (NDP) and United Nations Sustainable Development Goals (SDG's).
The Foundation has been registered as a 'conduit' PBO and is therefore not an implementing agency. As such, the Foundation will provide funds to other PBOs or entities conducting public benefit activities, and issue Section 18A certificates.
Vision
A trusted partner for sustainable business environments and community self-sufficiency
Mission
To drive active citizenship, social responsibility, and action for change through shared value.
Values
Integrity, accountability, excellence, neutrality, and humility.
Guiding principles
To focus on high positive impact projects that drive just (social), self-sufficient, financially and environmentally sustainable and resilient businesses and communities by maximising 'shared value'.
To facilitate and aggregate efforts and complimentary skills to reduce duplication, scale impact and coordinate disaster relief.
To adopt an ecosystem and transformational approach to maximise collective, aligned efforts for business and community benefit, resilience and sustainability.
The Foundation is to practice good governance and operate independently of political agendas.
The Foundation, CGCSA members and beneficiaries are required to be accountable for their actions.
CGCSA members are encouraged to support Foundation activities to ensure scalability and business and local community sustainability.
To promote CGCSA member efforts to illustrate and promote the benefit of shared value.
To identify and grow sources of funding and collaboration with non-CGCSA members.
Our Focus
Generate shared value.
Respond collaboratively to critical and short-/medium-term member and societal challenges.
Ensure business and beneficiary sustainability; and
Be financially feasible.
Collective Action
The Foundation works in collaboration with other South African companies and Government both locally and internationally and other social partners, amongst other things, to achieve the SDGs and, in each case, identify and scope the areas of greatest need or priority in relation the aforementioned.
SMME Retail Readiness Programme
---
SMMEs are in essence the source of job creation in rural areas and the country at large. This service enables emerging businesses or small medium & microenterprises to gain the necessary knowledge on matters of compliance, business management matters and supply chain imperatives and then to engage with big businesses in various sectors and industries on non-competitive matters to ensure growth and sustainability. This is achieved through: